Client:
Barbara Pachl-Eberhart
Barbara Pachl-Eberhart is an Austrian author, essayist, columnist, and owner of the LieblingsLebensgefühlsManufaktur. There she helps people discover and develop their passion for writing, gives classes in biographical writing.

I developed a range of illustrations to be used in different settings and also created a basic style guide for the whole brand.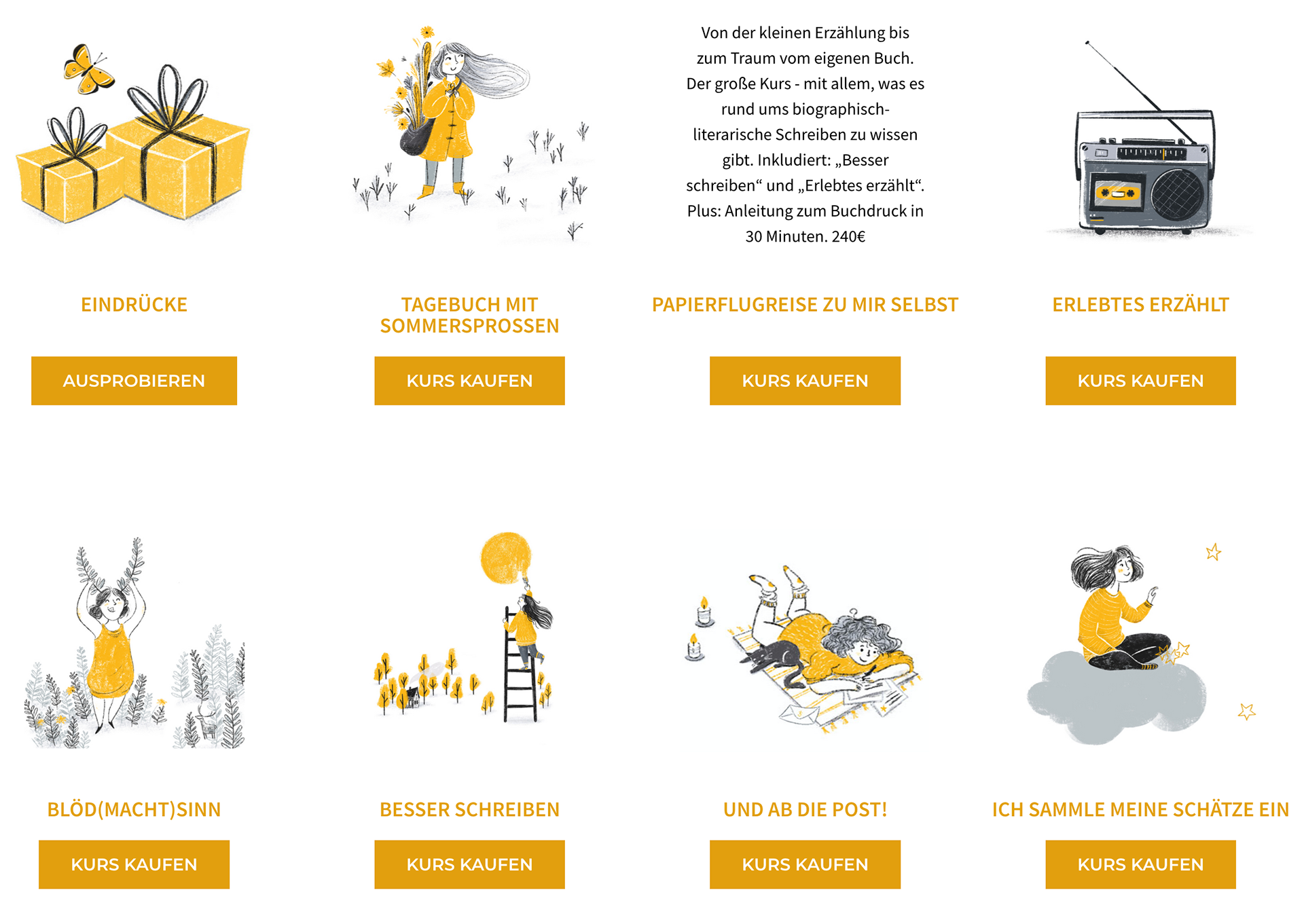 I'd be happy to see you there as well :)